Drills for Your Skills
By: Richard Jameson
Hotham Academy Head Trainer & APSI Technical Director
You see it all the time while riding up the Heavenly or the Roadrunner lift and gazing out onto the runs below.  Skiers performing funny looking drills/exercises that don't quite resemble our normal run of the mill ski turns.  Typically if you spot a skier doing one of these random displays of skiing weirdness they are not far behind a Hotham ski instructor.  Rarely will you see a skier out on their own practicing these drills to be a more disciplined and competent skier.  Why is that?
Finding the right exercises to fix up a technical flaw in your skiing is the first step.  Then building this exercise into your daily routine or warm up is an excellent way to train in the movements that will ultimately make you a more efficient and dynamic skier so that you can enjoy the mountain experience even more.  Athletes across the skiing world have been implementing these theories for years and here at the Hotham Academy Carving Camp our aim is to de-mystify some of these secrets to help you on your way to ripping up the slopes this season.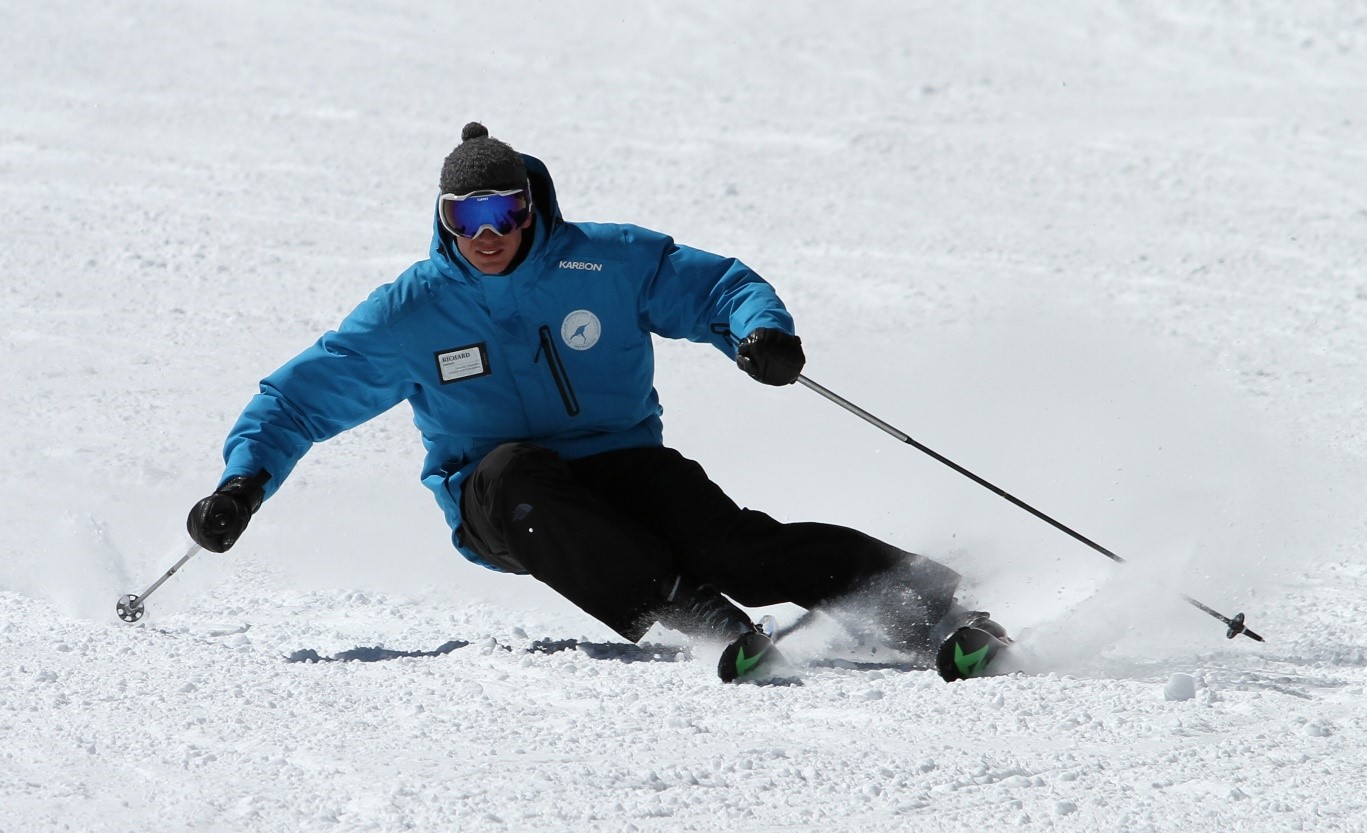 Two exercises our top trainers find themselves using a lot on the snow with both guests and ski instructors wanting to improve their skills are the swords drill and a snowplough wedeln.  Of course there are many others and some more customised to individual weaknesses, but let's have a quick look at these two drills to better understand how they can help elevate your carved turns.
Swords Drill (Double pole drag)
Swords or "Double Pole Drags" are an excellent way to develop two fundamental skills in your skiing, balancing against the outside ski and creating strong edge grip by angulating your body affectively.  If you're a 'banker', where you lean into each turn with your whole body, this exercise is a great one for you.  No need to think about anything else other than having your pole tips connected to the snow and just skiing your normal turns.  The above fundamentals will be forced into your skiing by keeping your shoulders and hips level to the snow surface, creating the angles and outside ski balance you need.  Be careful not to sit too low while training this drill.  You still want a reasonably tall athletic skiing stance for the other skills to work efficiently.
| | |
| --- | --- |
| | |
| BEFORE – Banking into the turn, skidding and balancing on the inside ski | AFTER – strong edging and angulation to balance against the outside ski |

Snowplough Wedeln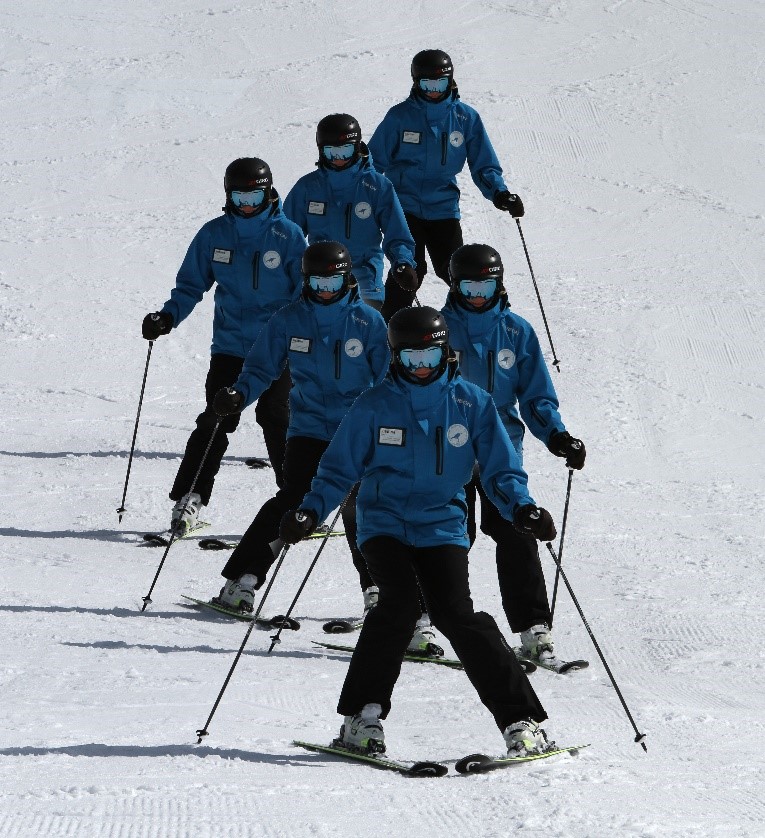 Above Shauna Rigby from the APSI National Demonstration Team shows how the Snowplough Wedeln exercise should be executed.  Constant training and mastery of the SP wedeln will build strong leg turning and upper/lower body separation into your skiing.  These fundamental mechanics are needed to ski a powerful and versatile short turn that you can use all over the mountain.  The snowplough shape will hold your upper body and pelvis in a good position while the legs can be turned underneath.  Lots of practice will develop a disciplined movement pattern, however, tune in to the feelings of what it's like to turn your legs and then transfer these sensations over to your short turns.
For more tips on what exercises best suit your common problems, join us on one of our Hotham Academy programs this August!!