About us
The Mt. Hotham Academy from it's conception was designed to be a training ground for the best instructors in the business. A simple concept where great instructors work together for a common goal. To strive for excellence and share a passion for the mountain lifestyle with each other and like minded guests that come to ski with us.
Our Staff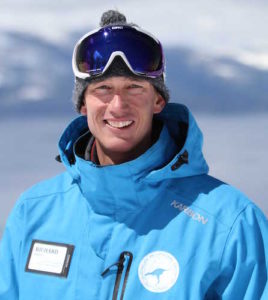 Richard Jameson
Richard is the APSI Technical Director (Australian Professional Snowsport Instructors) and is currently serving his 4th term on the APSI National Alpine Team as the Teams Coach. Growing up in Brisbane, Richard started out as a secondary school PE teacher in Queensland. Applying his knowledge of physical education his career lead him to the ski fields of Canada, revitalizing a childhood passion for alpine skiing. Serving over 2 decades in the ski industry, Richard now divides his time between Lake Tahoe, California, and Mt.Hotham, Australia.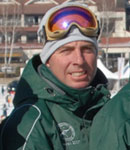 Mark "Macca" McDonald
Macca is a legend of the instructor scene in Australia. His resume is too big to list in a single bio but some of his accomplishments include a 3 term National Demo Team member and captain, APSI level 4 trainer examiner and APSI technical committee member. Macca was previously the ski school director of the NISS ski school in Niseko, Japan and has taught around the globe. He currently teaches skiing in Telluride, Colorado and Falls Creek, Australia.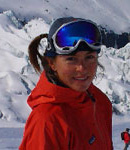 Heidi Ettlinger
Heidi started skiing in the Green Mountains of Vermont before she could walk and is now recognized as one of the Top 100 Ski Instructors in the U.S. by Ski Magazine. She is a member of the Professional Ski Instructors of America serving on their National Alpine Team, Board of Directors, and as a clinician and examiner. Heidi holds an American Institute for Avalanche Research & Education Level 2 Certification and Wilderness First Responder credentials. She pursues ski instruction year round dividing her time between Heavenly in Lake Tahoe and Mt. Hotham in Australia.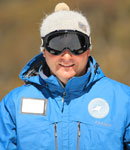 Chris Allen
Chris is a current APSI National Demo Team member. He shares his time between Mt. Hotham resort as a trainer, instructor, race coach and the APSI as a Level 4 trainer and examiner. He is at the very top of Australian snow sport instruction and works with the very best instructors in the country honing their skills and knowledge. When most people are enjoying summer on the beach you will find Chris skiing some of the best snow on earth in Deer Valley Utah.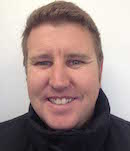 Andrew Peppard
Andrew has been a part of the ski industry since his first season at Hotham in 2004. More than 10 years later, he is still working at Hotham as an instructor and most recently as the Children's Program Supervisor and Technical Director. In 2013 Andrew became a trainer/examiner for the APSI and has conducted courses and exams in both Australia and Japan. After working Northern seasons in Canada, USA and the UK, Andrew has settled in Niseko, Japan for the last 8 seasons recently becoming the Director of Snowsports for Niseko International Snowsports School.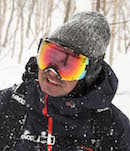 Jamie Dickson
Jamie is a ski instructor and APSI trainer based at Mount Hotham in the Australian winter. He is the General Manager of Niseko Sessions Snowsports School in Hokkaido, Japan. After 'the endless winter' spanning over a decade, Jamie enjoys getting fresh powder lines in the Hokkaido backcountry and returning to Australia to help train the next crop of elite ski instructors.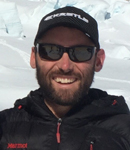 Jarrah O'Brien
Jarrah started working in the ski industry in Tasmania in 2004 and then moved to Mt Hotham in 2009 to commence his instructing career. He has also taught in Canada, USA, and more recently in Niseko, Japan. With 17 consecutive winters under his belt, Jarrah is a core member of the Hotham instructor training team and an APSI trainer & examiner. He is passionate about skiing and helping people achieve their potential.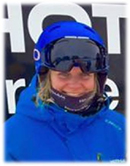 Emma Christiansen
Emma first learnt to ski in the French Alps. Since then she has been drawn to all snowsports, and in particular skiing. In 2011 Emma started instructing and chasing winters, now splitting her time between instructing and training instructors at Mount Hotham, Australia and working as the Children's Program Supervisor at NISS in Niseko, Japan. Emma is a APSI trainer/examiner and loves to share her passion, enthusiasm and knowledge of skiing with others.