All Mountain Technique and Tactics Skiing Course
This course gives a unique opportunity to the skiing public. The goal is to provide the advanced skiers of Mt. Hotham with an intensive week long product that takes them to the next level.  With "The Academy" you will conquer Hotham's infamous steep terrain, ski amongst its serene gum treed gullies and charge down open faces. No matter where you go on the mountain, the view is always stunning and the skiing is great. The All Mountain Technique and Tactics course will give you the ultimate opportunity to change your skiing and take it to the next level.  Our welcoming staff will use a proven curriculum and training method used with some of the best skiers in the country.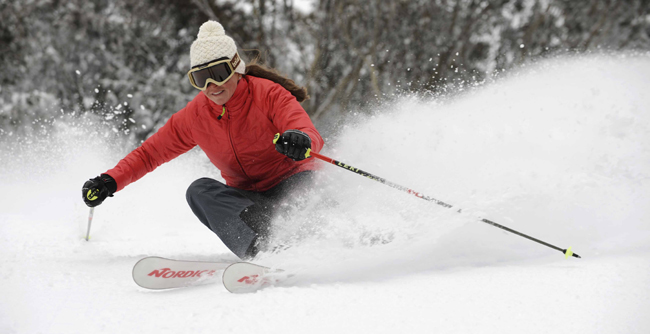 Program Includes:
5 days of on snow training with the best instructor trainers in the country at Mt. Hotham alpine resort.
5hrs of on-snow coaching each day.
On snow video analysis and review.
Personal Ski improvement.
Indoor technical and equipment sessions.
Group après ski activities.
Accommodation options available.
Academy T-shirt/Apparel.
Demo skis available to try.
5 Days: $1320
(min. of 4 people is needed for courses to run. Closing date for registration is 2 weeks prior to course starting date. Prices do not include lift tickets)
Course Dates:
July 31st – 4th, 2023
(Ski Only)