Cat skiing at Weiss, Hokkaido, Japan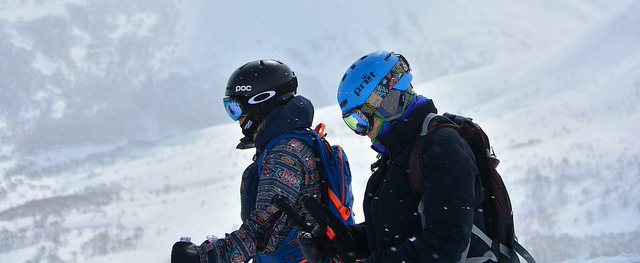 So many of us travel overseas to ski, many choose Japan and often the famous powder capital of Niseko, to find their fix of that amazing soft, light, fluffy powder snow that it has to offer. Inside the resort fresh tracks have become increasingly more difficult to find after around midday. But you can usually guarantee yourself fresh tracks all day if you choose to venture outside the resort into the back country. As a rule of thumb usually the further you go, the less tracks and the more powder. But getting out there can sometimes be a challenge and having the right group of friends or guide is essential. An alternative option is to go Cat Skiing. I went Cat Skiing at a mountain called Weiss situated slightly north of the famous Hanazono Resort in Niseko. This is what I made of it.
To start with Cat Skiing is travelling in a grooming machine with a cabin on the back, up a mountain. This I thought was cool in itself. I had never been in a groomer before and I thought it was quite a novelty. Instead of using a lift, or ski touring (ascending/skinning with skis on), Cat Skiing gives you access to the backcountry without you having to do the hard work! It might not be quite as extreme as Heli skiing but if you aren't keen on skinning then it is a great option. This Cat Skiing operation has only 1 Cat operating per day, usually with a max of 15 people (including your guides) on the mountain at one time.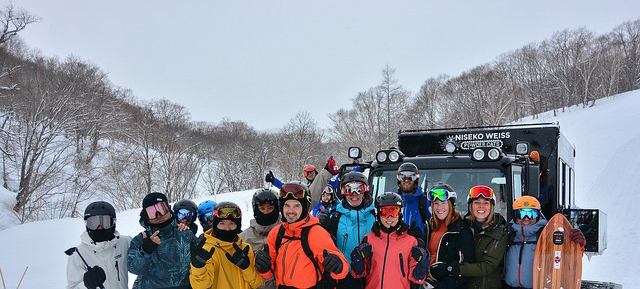 Many Cat Skiing Operations in Japan are located at unused ski resorts and this is the case for Weiss. A resort which closed decades ago. The Cat Ski operation ascends the old runs that would've been on the old trail map. We passed old lift towers, loading stations and a day lodge, all of which had seen better days. The rest of the mountain is used to find the best powder runs on any particular day. Like most of the Niseko- Annupuri area, Weiss is not particularly steep, but the amount and insane quality of the snow (often top ups of 15-30cms overnight) definitely make up for it. In saying this there was an assortment of fun terrain features from tree skiing, wide open bowls, half pipe like gullies to wide-open faces.
Riding in these areas does however involve a higher risk, as you are skiing or snowboarding out of a resort boundary, on ungroomed and unmaintained slopes, so there is avalanche danger (like in all out of bound areas) and special equipment is required. As long as you are aware of this, Cat Skiing is a great first step into the backcountry environment, with the tour having both lead and tail guides and an introduction to avalanche safety. The guides looking after you are professionals and have extensive knowledge of the area, snow pack, avalanche safety and conditions on any given day.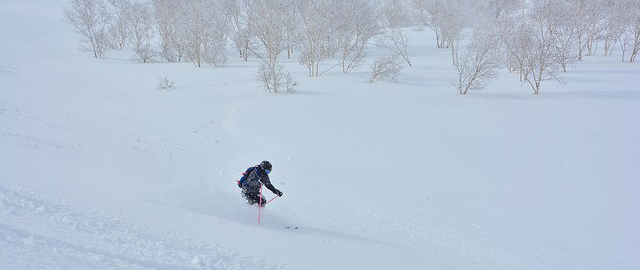 From the top we gained amazing views of the mountain ranges all around us. The closest being Mt Niseko-Annupuri where you could see tiny little people moving around the resort. Aside from the views, looking downhill you could see so much untouched snow and you could start to imagine those fresh turns you were about to encounter! It truly feels like you and your group have a private mountain all to yourselves! In an environment that is extremely peaceful and serene. I think this feeling and of course the skiing were my favourite parts of the adventure!
Emma Christiansen